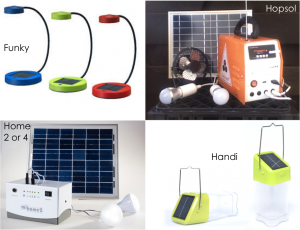 Handi Lantern
A cost effective solar lantern ideal for camping and for use on the farm.
Funky Lantern
Twist this funky solar lamp around the branches of a tree, or use as a bed side table.
Hopsol DC10
Sound, lights, fan, cell phone charger, this compact and portable solar system has it all! Simply plug in a USB stick and play all the music you want. This hip little unit can easily be taken on camping trips or to the farm. It can be charged through the solar panel as well as the mains.
Home 2
The home2 is a mobile system excellent for back-up lighting or to install at the farm. This system runs 2 lights and has a usb-output for cellphone charging.
Home 4
For more extensive back-up lighting, this system runs 4 lights and has a usb-output for cellphone charging as well as a cigarette lighter output. Available accessories: mini inverter to charge a small laptop for a short period.
Little Sun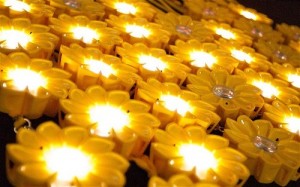 'Little sun is a work of art that works in life. It transforms the light that is for all of us into light that is for each of us' Olafur Eliasson.

This cute solar lamp features two light levels, the brightest lasts 4 hours while the less bright mode light lasts 10 hours.