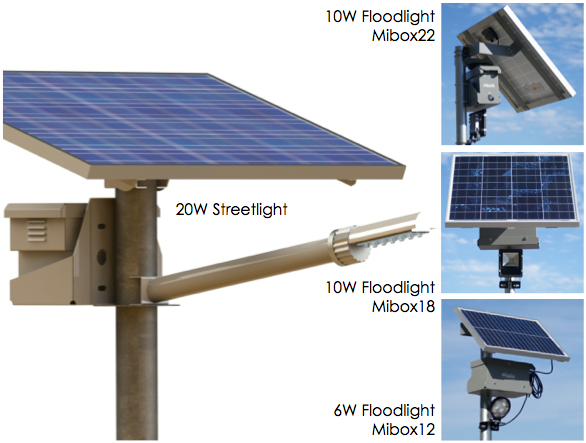 6W Floodlight Mibox12
To light up the farm or around the house/office.
10W Floodlight Mibox30
A powerful light for perimeter and car park lighting. 30Ah Lead acid battery.
20W Streetlight Mibox50
CREE 20W streetlight with 3 days autonomy, excellent for car parks and smaller roads.
More Options
For floodlight options tailored to you needs please contact us.