THE EUROPEAN TIMES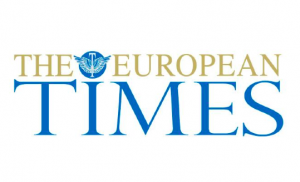 FEATURING SO SOLAR

Fast-Growing Solar-Energy Company Open to Partnerships! Read the full article on www.european-times.com

So Solar is focused on providing solar-energy applications to the Botswana market. Founded as a small-scale provider of solar-powered lighting, the company has grown steadily and has recently expanded into solar-powered mobile units. So Solar collaborates with other enterprises in solar-energy projects and welcomes new types of cooperation with local and international players in Botswana's energy sector.
• • •
MAUN AGRIC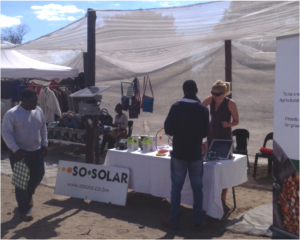 ULTURAL SHOW
EXHIBITION 1-2 AUGUST 2014

So Solar took to the roads of Botswana last week on a mission to meet and greet local farmers in Maun at the newly revived Maun agricultural show. Our stall had quite the attention: who doesn't want to learn about solar while enjoying the beats pumping out of the Heliozel?
It was nice to see old faces, and meet lots of new ones. We took the opportunity to introduce ourselves at The Solar Zone, a great meeting and we are excited about dealing with the solar zone in the future.
• • •
TYRE COVER
BY METAL WORKS AND CITIZEN DESIGN
Thanks to Metal Works and Citizen Design for this fantastic piece of advertising!