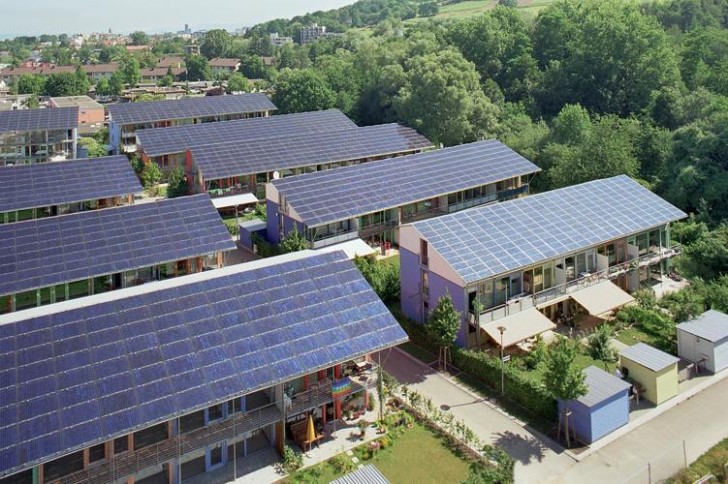 SOLAR CITY PRODUCES 4X
THE ENERGY IT CONSUMES
Although net-zero projects have been creating a lot of buzz lately in the field of green building, the Sonnenschiff solar city in Freiburg, Germany is very much net positive. The self-sustaining city accomplishes this feat through smart solar design and lots and lots of photovoltaic panels pointed in the right direction. It seems like a simple strategy — but designers often incorporate solar installations as an afterthought, or worse, as a label. Designed by Rolf Disch, the Sonnenschiff (Solar Ship) and Solarsiedlung (Solar Village) emphasize power production from the start by smartly incorporating a series of large rooftop solar arrays that double as sun shades. The buildings are also built to Passivhaus standards, which allows the project to produce four times the amount of energy it consumes!