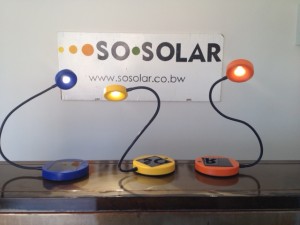 FUNKY SOLAR LIGHT WITH A TWIST

Twist this funky solar light around branches of a tree on a camping trip, set it on your bedside table to read with, use at a party, at the cattle post, or to ensure your meat is cooking perfectly on the braai.
Available in a series of funky colours perfect for load shedding and a useful gift for friends and family.
P350 including VAT limited stock available.